Tough to be a cheapskate hunting with kids in the November Idaho cold out of a backpack, but we manage. Here are highlights.
The ubiquitous Carhartt fleece hats with the partial balaclava have been in the rotation now for 8 years. Highly recommended.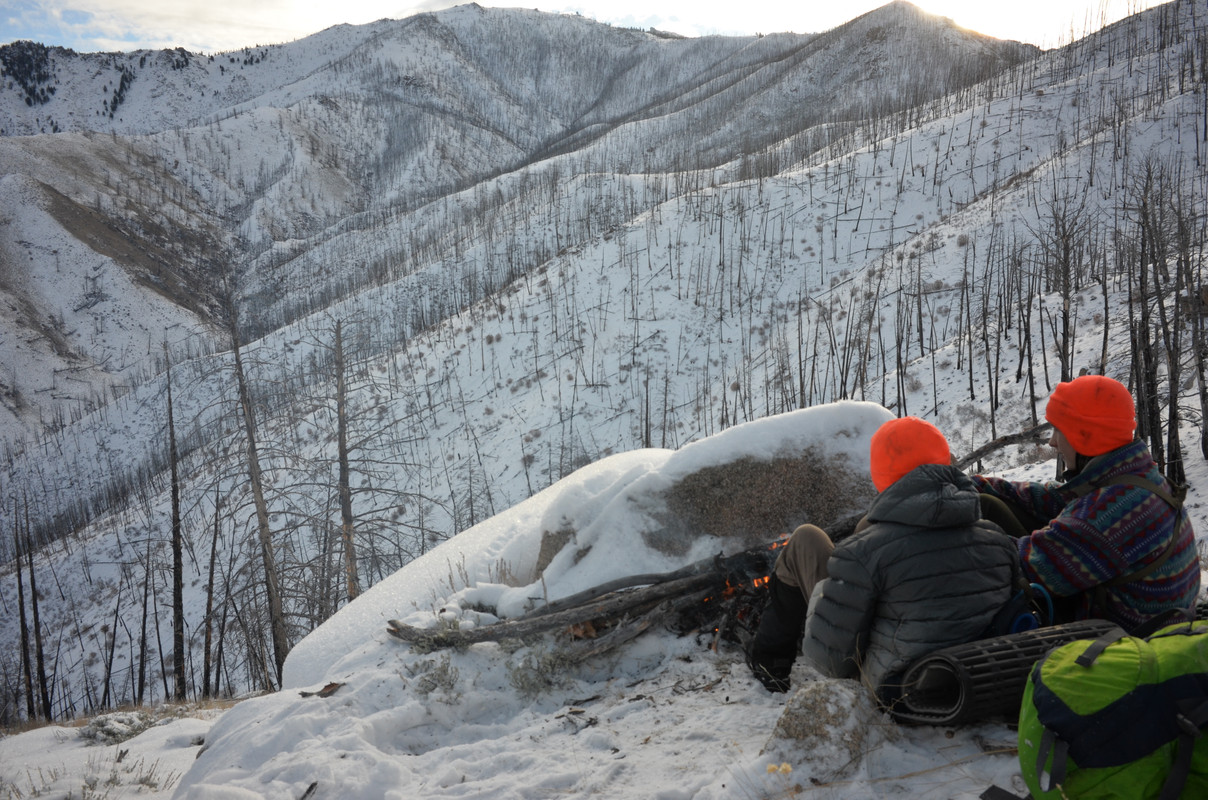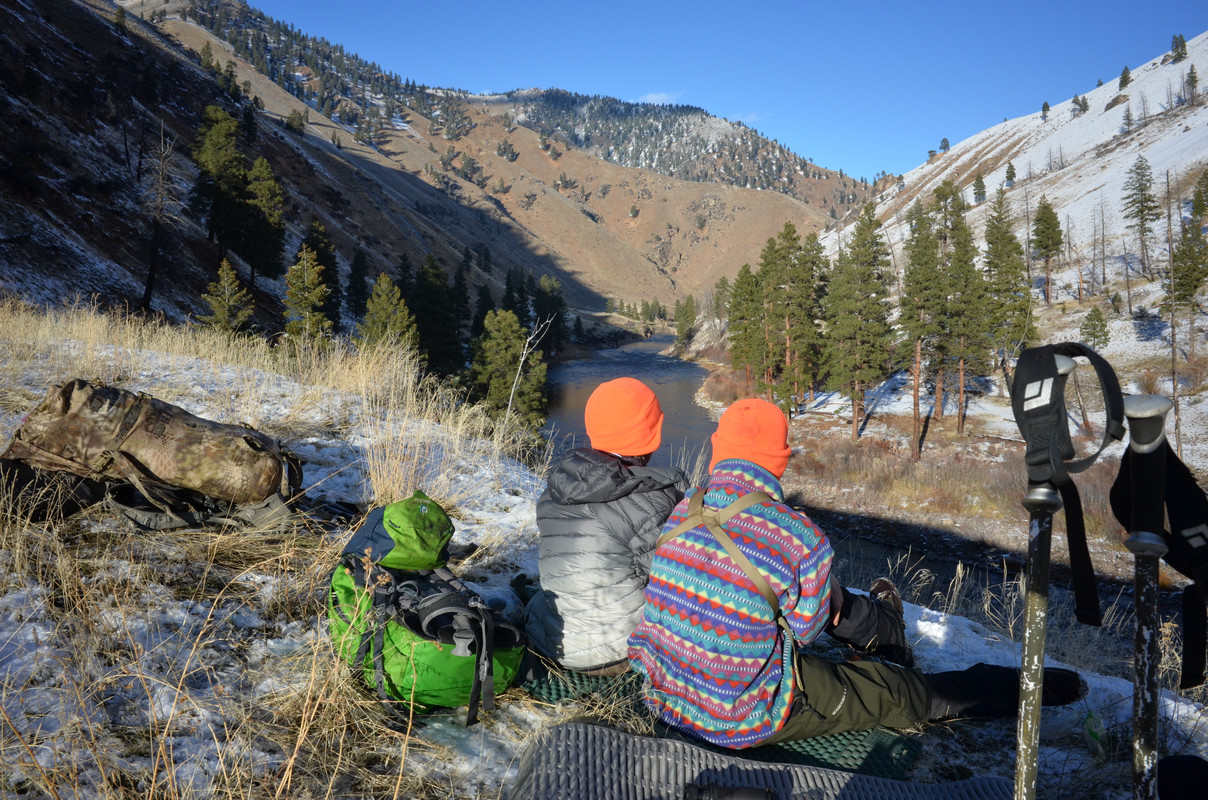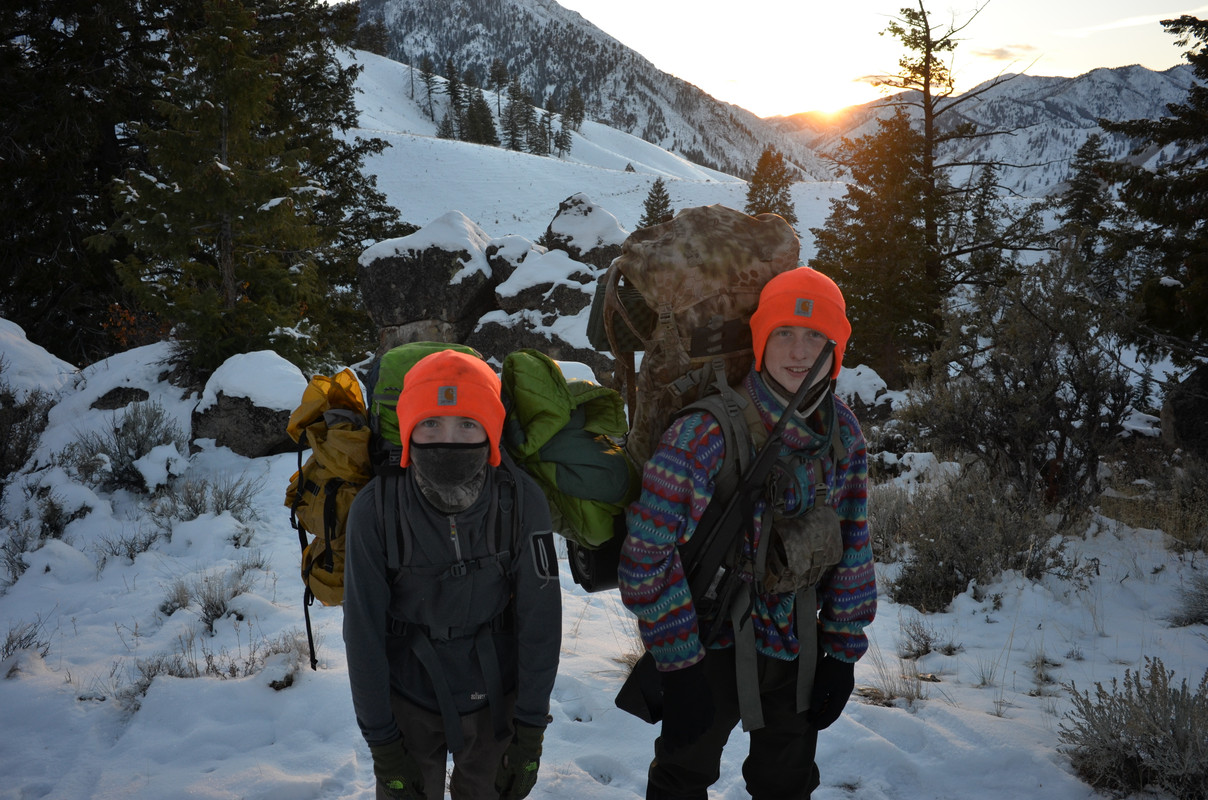 The green patagonia DAS parka in XXS was a real coup, won from ebay last year for about $50.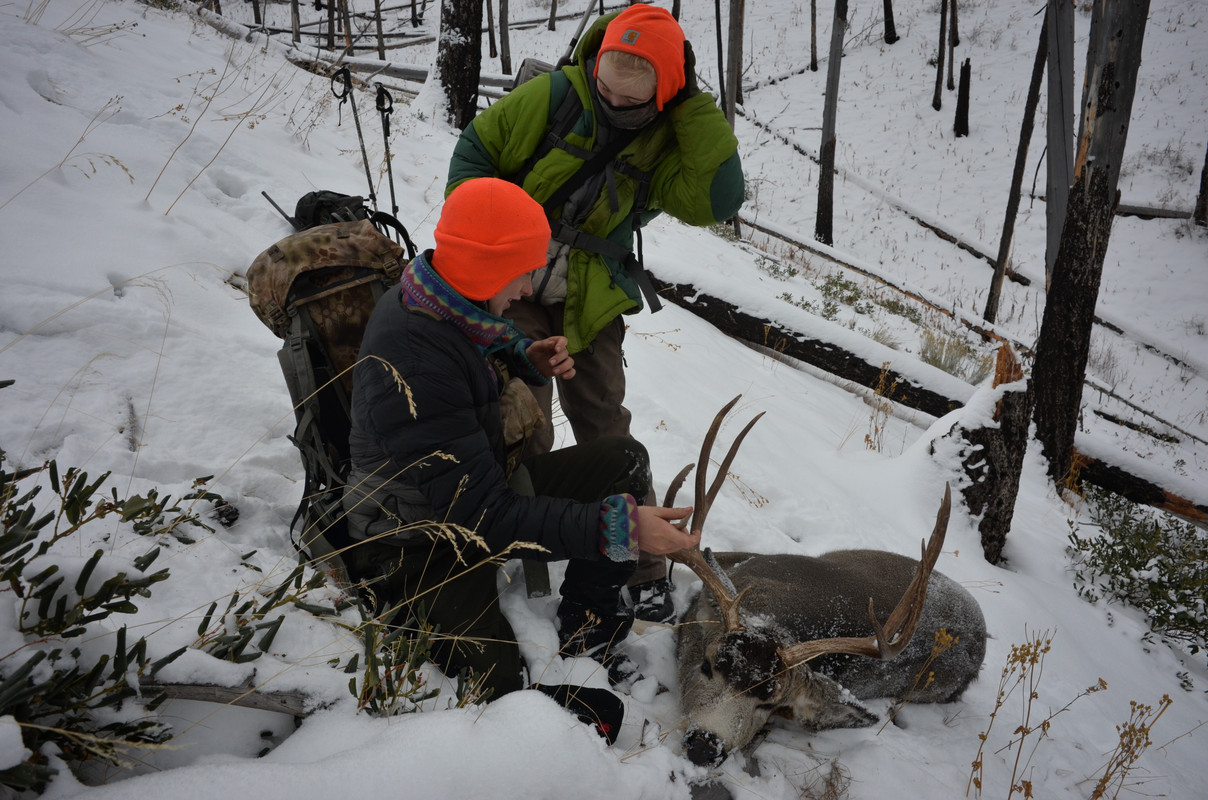 The multicolor 90s vintage patagonia fleece once graced my inlaws' mom's shoulders. Now it found its way to the hill because I was too cheap to pay full price for something in a more appropriate earth tone. Patagonia makes (made?) good fleece.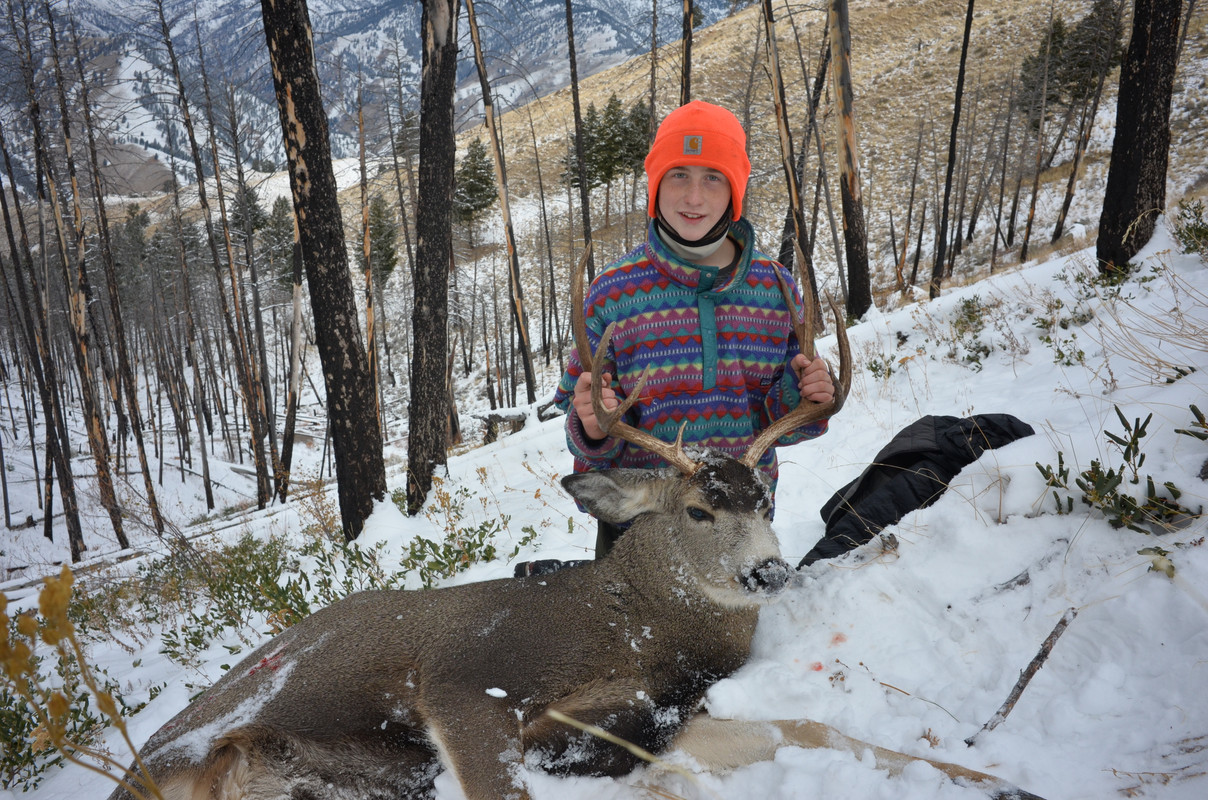 The pink number (the Coat of Shame) is a golite puffy bought for pennies when they were going under a while back, and it's been sitting mostly unused by my wife since then. Again, older boy has to wear it because I'm too cheap to buy another. "He looks like a pink nightmare..."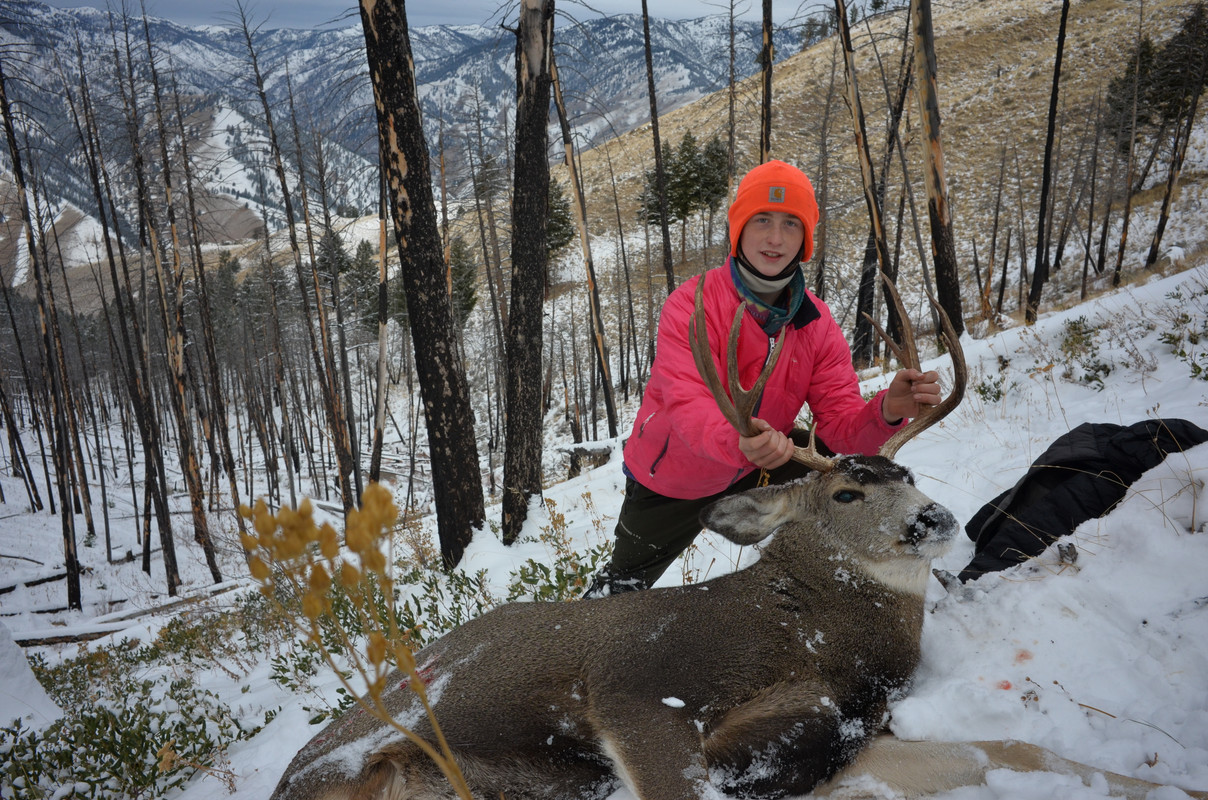 The eddie bauer puffy hoodies are cheap at times, new direct from eddie bauer. Very light, very warm, and down. Kids really like them. Not too practical for the coast or the cascades.
Younger boy sports a Deuter Fox 40 pack in green, bought from a friend for $40. This and the Fox 30 are excellent little kid packs that fit to a range of sizes, right up to where they can transition to an adult pack.
Older boy used my kifaru ultralight frame with the Tahr bag. I want to like this and the newer kifaru frame I have but don't, for myself. Too expensive to carry weight worse than my $50 1980s Dana Alpine. They really suck with weight compared to my Dana external. Older boy likes it though, and it fits him well, so we'll keep it around.
Rifle used: TI action (bought from Joel), Model 7 lightweight 243 barrel, older factory FS stock, 105 HPBT with R17. The boys like carrying that one at <6lbs.
Other rifle: 700 classic in 300 savage chopped to 20", 155 scenars kissing the factory throat at 2.8", I have this one in a B&C alaskan with an AICS mag but it will go back into an ADL of sorts since the scenars fit in the blind mag.
Last edited: