Picked up a S&W 329PD .44mag. Added a JPoint sight and mount.
Had a moment of weakness and just couldn't pass on this one. I guess the .223AI build will have to wait. I've been wanting one for a looong time. It's a handful with full power loads.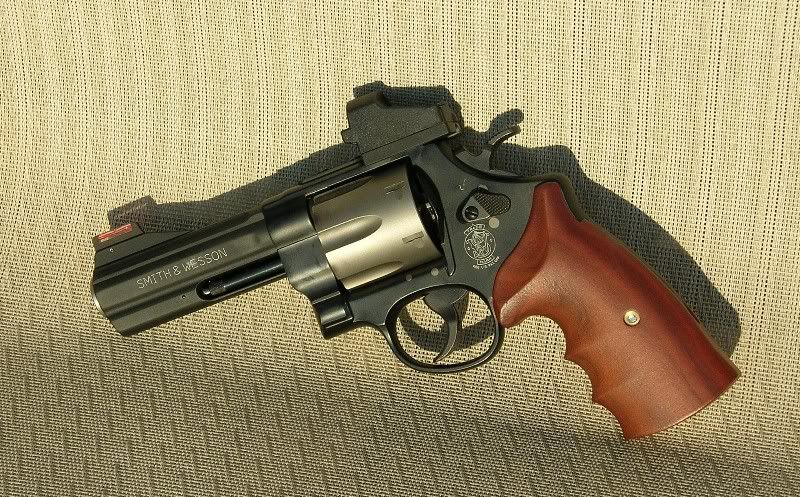 .....and if yer wondering what one of these weigh.....not much..... 26.2oz all up...
Just got the dot sight mounted today. I've got a 200gr XTP load that showed promise with the irons, should shine with the dot sight.
hangunnr
Oh yeah, almost forgot.....No Aluminum bedding block required.